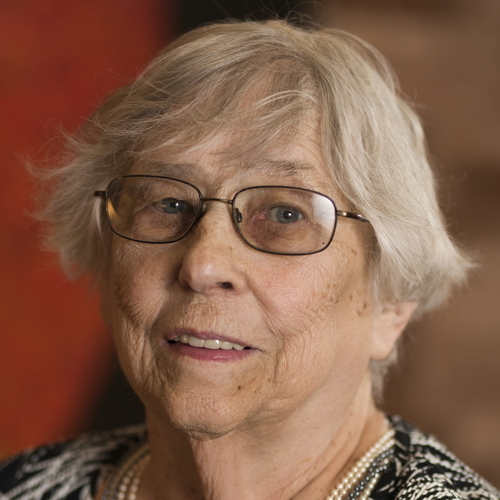 Steven R. Cohen in honor of Genevieve K. Cohen
Established by Steven R. Cohen in honor of his mother Genevieve K. Cohen (1929-2018).
Genevieve K. Cohen of Middletown, NY was the beloved wife of Marvin H. Cohen for 63 years. She was a remarkable woman who, after raising four children, was a teaching assistant at Truman Moon Elementary and then earned her real estate license. She renovated several historic homes in Middletown and was most proud of renovating two mansions designed by local architect Frank Lindsey: 64 Grand Avenue and 140 Highland Avenue. She transformed the former Stern Mansion, later the Earle Nursing Home, into nine apartments that she named Highland Manor. In 1995, Genevieve and Marvin moved into one of the apartments and Genevieve got great satisfaction from providing many people with the opportunity for gracious living in two of Middletown's finest homes.
Genevieve enjoyed traveling with her family throughout the U.S. and Canada, as well as overseas. Her most memorable trips were their 5-week honeymoon car trip in 1955 across the U.S. and Canada (before the interstate highways) and her first overseas trip to Europe in 1965. It was there that she fell in love with Switzerland and returned there several times with her children. Her travels took her to the Soviet Union, Poland, Japan, Australia, New Zealand and Peru. Marvin, Steven and she also cruised through the Panama Canal.
The youngest of seven, Genevieve was born in Brooklyn and moved to South Main Street, Florida, NY in 1935. She graduated from S.S. Seward Institute as valedictorian (1947) and earned her degree from Orange County Community College (1955) while working at the National Bank of Middletown in the Trust Department. She was past President of the Middletown Jaycees and a long-time member of the Board of the Middletown and Wallkill Historical Society.
Impact
This scholarship was created in 2018.
"I am so grateful to have been selected for the Genevieve K. Cohen Nursing Scholarship for the 2020-2021 academic year. This season has been challenging for all of us, and this truly brought a bright light into my family. Becoming a nurse has been a lifelong dream for me, even if I took a little longer to get there. I plan on pursuing a DNP, and specializing in pediatric oncology. More than anything, though, I want to return to teach future generations of nursing students. Recent events have shown a harsh light on the nursing shortage that has been worsening for years, and I know from my experience at SUNY Orange that having the right educators and supporting our community college nursing programs are key pieces to end the crisis. This scholarship helps me incredibly on the way to both of those goals. As a working mother, it gives me the gift of lessened worry about how to pay for my education while simultaneously saving for that of my children. I can focus more on my schoolwork, on my children's education, giving back to my SUNY community, and providing the best possible care to my residents, because so much of the burden of finance is alleviated. Thank you for this opportunity, from the bottom of my very full heart." – Kathleen Olley