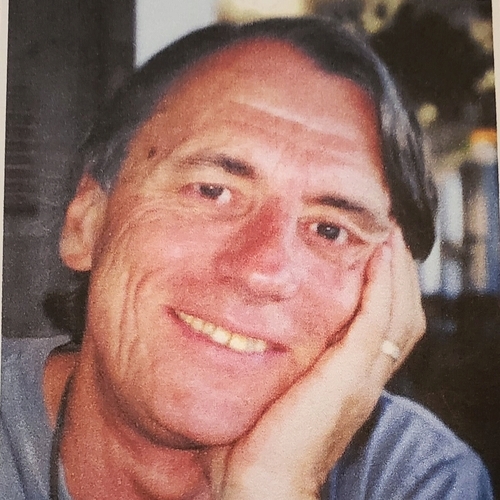 Family and Friends in honor of Dr. Peter H. Alberghini
The Peter Alberghini Scholarship was established by the family and friends of the late Dr. Peter H. Alberghini (November 3, 1943-April 11, 2002), the former Director of Community Service and Extension Centers at SUNY Orange. The students who have benefited through this scholarship have demonstrated an interest in pursuing a career in community service as well as serving the community while attending SUNY Orange.
Dr. Alberghini was a man who dedicated his life to public service. He was the former head of Mid-Hudson Legal Services and Regional Economic Community Action Program, better known as RECAP and, the Mental Health Association of Orange County.
His family, friends and colleagues remembered him as a man passionate about his family, his work and the world around him. "He was a gentleman," said Alex Smith, a lawyer who met him at Mid-Hudson Valley Legal Services, a government-funded agency set up in the 1960s to provide legal services to and advocate for the poor. "He was always a soft-spoken, intelligent guy," Smith said.
Friend and neighbor Bob Augello said Alberghini, a lawyer who became a professor, was not a man of any pretense. "Peter, of the old sweatshirts and frayed collars, was not about appearances," Augello said. "He was about substance. And the substance he cared about was people."
Billy Mogulescu, a friend of his from his days at Clark University in Worcester, Mass., noted that Alberghini's introduction to Orange County back in the early 1970s might have frightened off a lesser man. Black dirt farm owners were not pleased with his work advocating for the rights of migrant workers. One time, a farm owner chased the young Massachusetts lawyer with a machete. But Alberghini was never run out of Orange County. He raised his three children here. He became a professor and administrator at SUNY Orange, where he taught a course on social problems and raised funds for renovations and new programs. "Peter was splendid," Mogulescu said. "He brought a sense of wonder and joy to everything he touched."
The holidays are also a time to remember Dr. Peter Alberghini. He started the Holiday Open House for everyone to enjoy the beauty of Morrison Hall and become familiar with our Community College and he is honored at this event each year.
Impact
This scholarship was created in 2003.
"I would like to express my extraordinary gratitude to you for making this scholarship possible. Notification of this award had me dancing around the kitchen, waving the letter at my children, reminding me and them what can happen when you apply yourself and commit to personal excellence. My devotion to community service comes from my unwavering belief that we are each responsible for those around us – our immediate family, yes, but also our extended community and the world. Your acknowledgement of my beliefs and my experience are extremely flattering and very gratifying. Once again, thank you so much for your generous gift. I will think of you often as I begin my nursing classes this fall, and hope that my work will honor Dr. Alberghini's memory and your intention in awarding this scholarship." – Barbara Kujawski